Kilbeggan Oat Cookies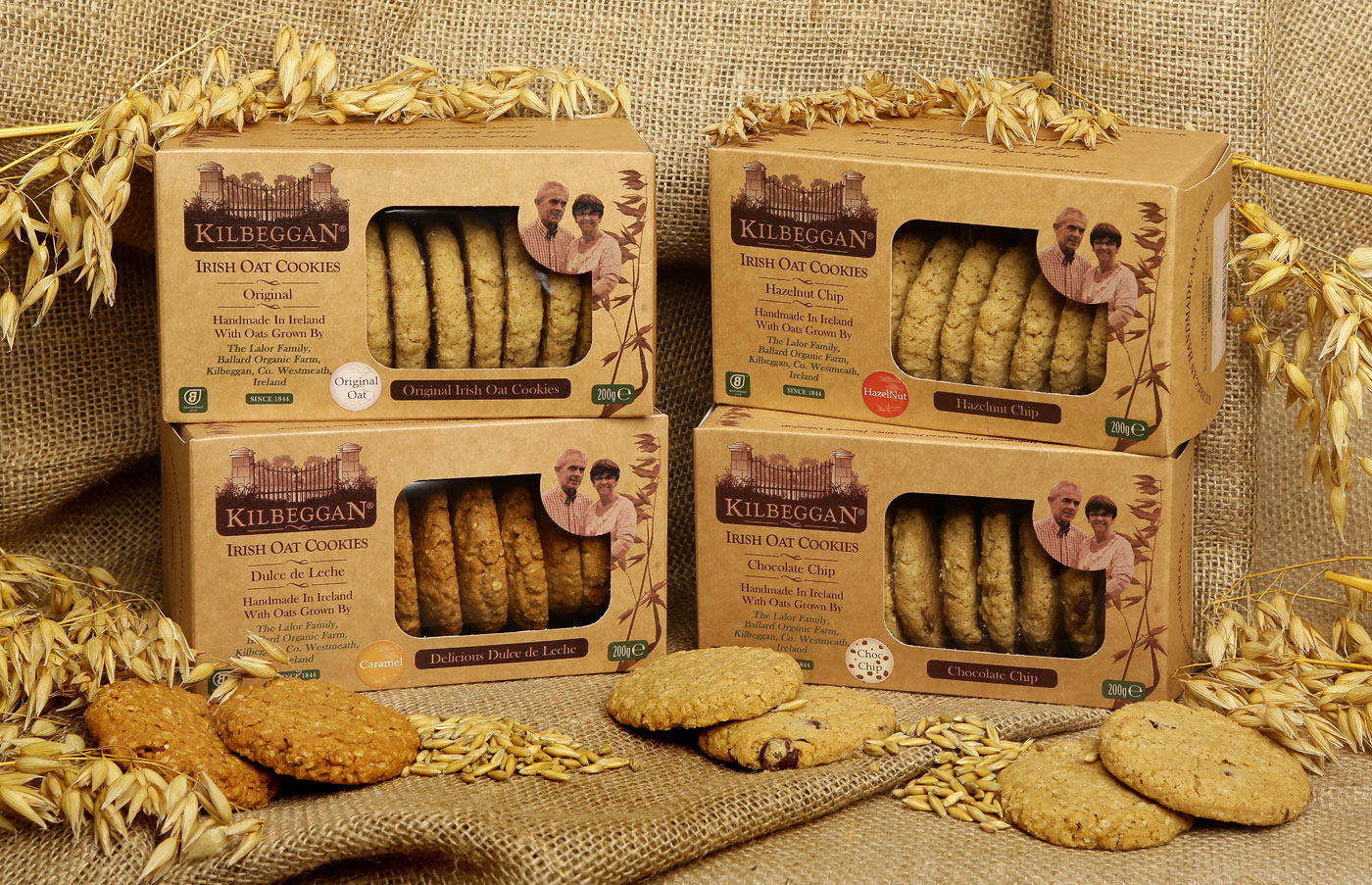 New Kilbeggan Oat Cookies, Individually Handmade with Organic Irish Oats created from an old recipe handed down through five generations… Read more
Kilbeggan Organic Porridge
Porridge oats come in two distinct types, porridge oatlets also called fine or creamy porridge and jumbo oats. Both products are exactly the same as they both come from the oat grain, but the jumbo is the whole oat and the oatlet is the jumbo oat cut up into three or four pieces. The main difference is in the texture of the two products, the jumbo being coarser and it takes longer for the body to absorb/breakdown the jumbo oats and some people prefer this.
Both types of oats come in three different sizes; 500gr, 1kg, and 3kg  and are available in stores throughout Ireland.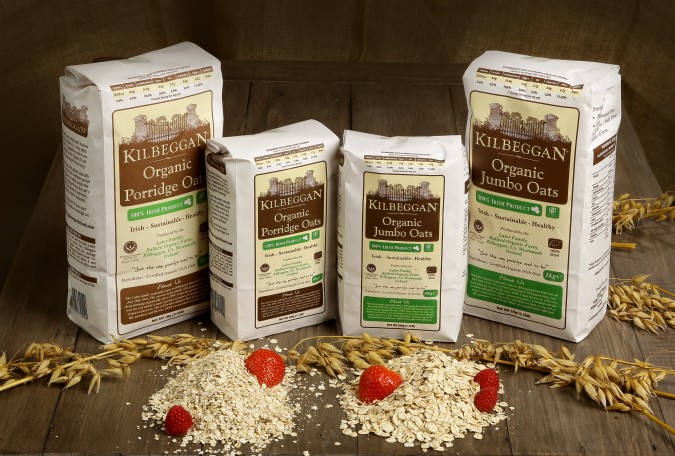 The 500gr size is ideal where there is only one person in the house eating breakfast, although many people also eat porridge oats in the evening time as a healthy snack.
The 1kg pack is currently the most popular size. This amount will provide cereal for a small family for a week with some left over to make porridge biscuits or to use as crumble topping or as many people do, to include in their home made bread mixture. Oats is a healthy option which may be included in most baking recipies.
The 3kg pack has steadily grown in popularity and is by far the best 'family value pack' available. This size is for the really committed porridge oats eaters, especially where parents are hooked on to the benefits of organic porridge for their growing children. The 3kg pack of Kilbeggan Organic Porridge is now regularly purchased by people who are visiting family or friends and they want to bring a present which is good value, is presentable, healthy, will be used and enjoyed for several days by all the family.
It is interesting how many parents say how they were made eat porridge when they were children and that it turned them against it. In many cases, these parents are now back eating Kilbeggan Organic Porridge because they have seen how much their children like its creamy taste.
If you visit Ballard Organic Farm web site on www.ballardorganicfarm.ie you will see how crop is grown and the care that is given to creating a soil that is full of the life that nature intended.
Health benefits
Eat more oats is a web site which explains the health benefits of eating oats. You may also download a PDF which gives a copy of a current certificate of analysis of Kilbeggan Organic Porridge. It is interesting to compare the results with other brands and especially the very high level of soluble fibre contained in Kilbeggan Organic Porridge.
Kilbeggan Organic Porridge Bread Mix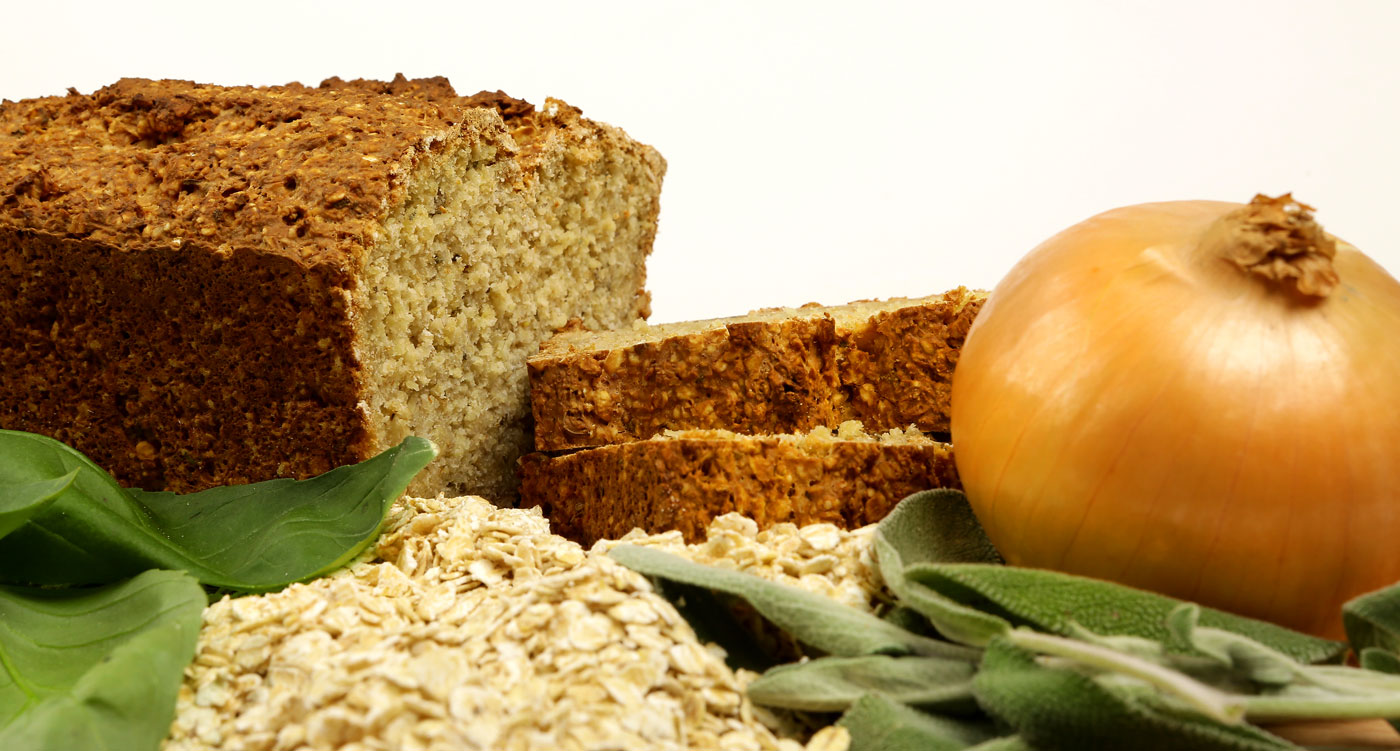 If you love the taste of homemade bread, then Kilbeggan's Irish organic porridge bread mix is perfect for you! All you have to do is add 500g of natural greek yoghurt to this delicious, healthy and guilt-free porridge bread mix. This bread mix is made using our kilbeggan organic Irish oats to create the unmistakable delicious and nutritious porridge bread. These mixes are available in three different flavours including; 'Natural Fruit Mix' which contains added currents, sultanas and dates. Savoury Herb mix which contains oats, sage, basil and onion. Finally the super seed mix has added sunflower seeds, chia seeds and pumpkin seeds. All of these porridge bread mixes are wheat free, high in fibre, a good source of iron, contain no added sugar and are certified organic. Why not try some today!